Team
Marija Milovanovic
Manager
Marija Milovanovic is a cultural manager and curator based in Vienna (Austria). Since 2008 she's is working for Vienna Shorts, Austrias only Oscar® qualifying film festival where she's co-head of the international competition Fiction & Documentary. In 2018 she co-founded LEMONADE FILMS. Since 2021 she's project manager of the Video & Filmtage, the youth film festival in Vienna and she joined the selection committee of Berlinale Generation (short film section).
Team
Alexander Gratzer
Project Coordinator
Alexander Gratzer is a filmmaker and artist. While studying painting at the University of Applied Arts Vienna, he decided to create animated short films in 2015. Further studies led Gratzer to the Moholy-Nagy University of Art and Design in Budapest, where he studied animated film until 2021. His films (In The Upper Room, Applesauce, Espresso, Museum Keeper,...) have won numerous national and international awards. In addition to being a filmmaker, Gratzer leads animation film workshops and is passionate about making lists. He lives and works in Vienna.
Team
Julia Fabrick
Project Coordinator
Julia Fabrick is co-founder of LEMONADE FILMS. She is project manager of CINEMINI ON TOUR - a European film education project for children from the age of three. In the past years she put her focus on integrative cultural projects with young people. Since 2021 she works as a Case Manager at ProVita Bildungs GmbH to coach and support young women. She also is a professional soccer coach for kids. She lives and works in Vienna.
Team
Fanny Berghofer
Social Media
Fanny Berghofer is a young filmmaker and philosophy student. She works as a producer and organization manager at orangecat Film, a young film cooperation from Eastern Austria - where she has already worked on several film projects. In the media sector she has gained experience in editing and production at TV production companies. Her passion is creative work on film projects, writing and the organization and coordination of projects.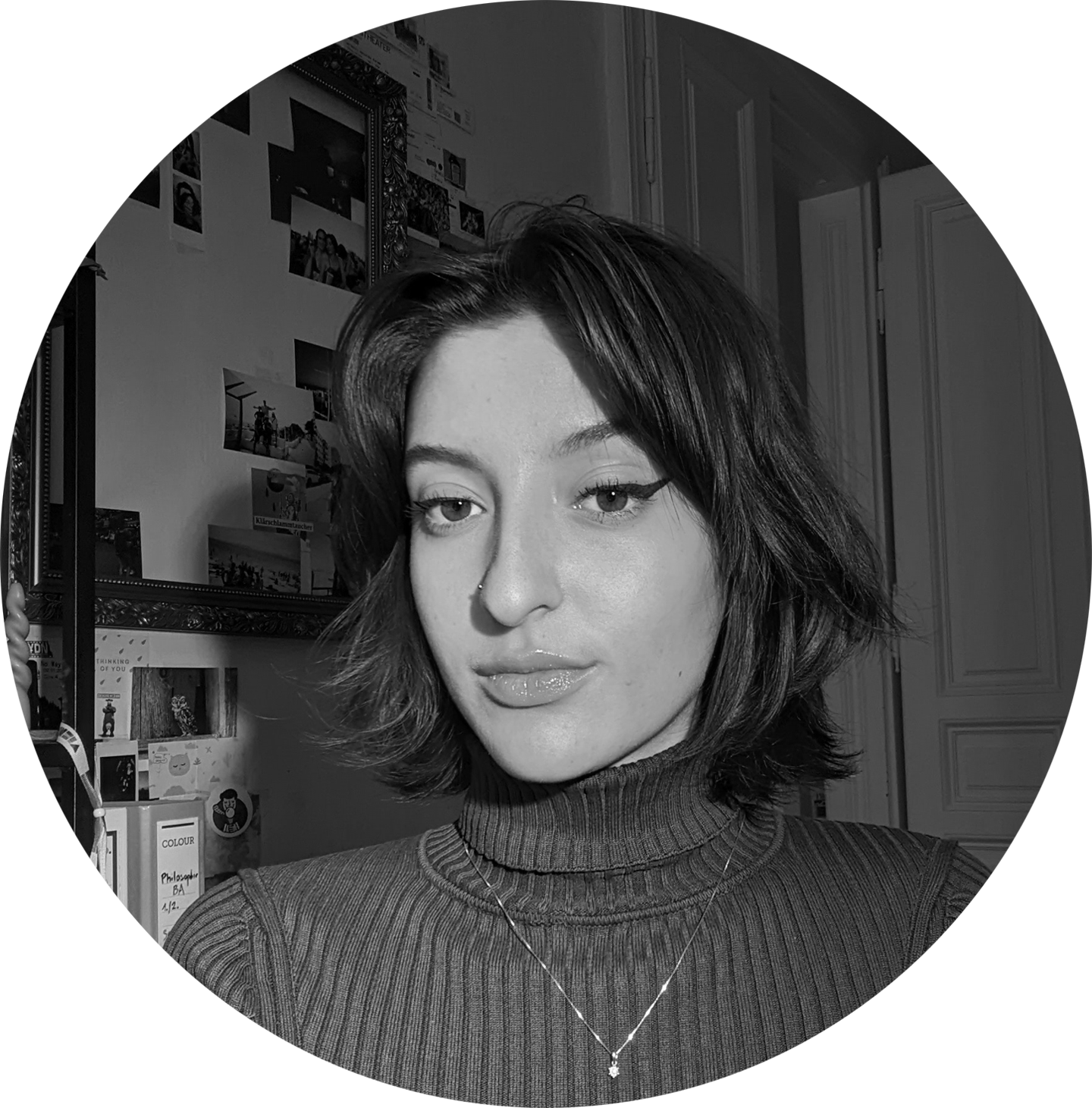 LEMONADE FILMS is supported by the City of Vienna (Department for Cultural Affairs) and the Federal Ministry Republic Austria Section Arts & Culture.