A Splash of Colour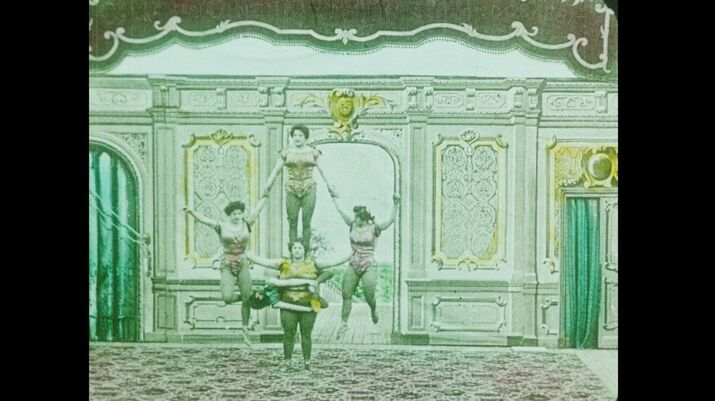 Family Programs

The family programs are curated for children and their parents or family members and work very well without an educator. For these programs, activity cards are provided with suggestions for activities at the location or at home.

Program I: A Splash of Colour
In "A Splash of Colour", color takes the leading role! Embark on an exciting journey through animation and experimental film, that will even take you way back to the earliest days of film, and discover the different aesthetic possibilities and effects of color with five unique short films. Thanks to the Cinemini Activity Cards that accompany the program, after each film you will have the opportunity to solve exciting tasks together or be inspired by the films and get creative yourself - with a proper splash of color, of course!
Films:
- A Colour Box by Len Lye | United Kingdom | 1935 | 3 min
Images become notes, sequences become tunes, colours become moods, the movement of a graphical element becomes the change of pitch, film becomes visual music.
- Maly Cousteau by Jakub Kouřil | Czech Republic | 2014 | 8 min
Come along on an underwater adventure in a snow-covered town in this pastel tribute to French filmmaker and ocean explorer Jacques Cousteau.
- Dingen by Femke Schaap | Netherlands | 2005 | 2 min
Can you still recognize the things in this pile of everyday objects even when they lose their color and structure and become mere shapes?
- Bizzarrie di una ruota by unknown | Italy | 1908 | 3 min
While trying to repair a horse-drawn carriage, a boy grabs the carriage wheel and pushes it down a hill heading for town.
- Les six sœurs Dainef by unknown | France | 1902 | 3 min
These two over 100-year-old treasures from the early days of film history show that film was colorful from the very beginning.
(Running Time: 19 minutes)